By David James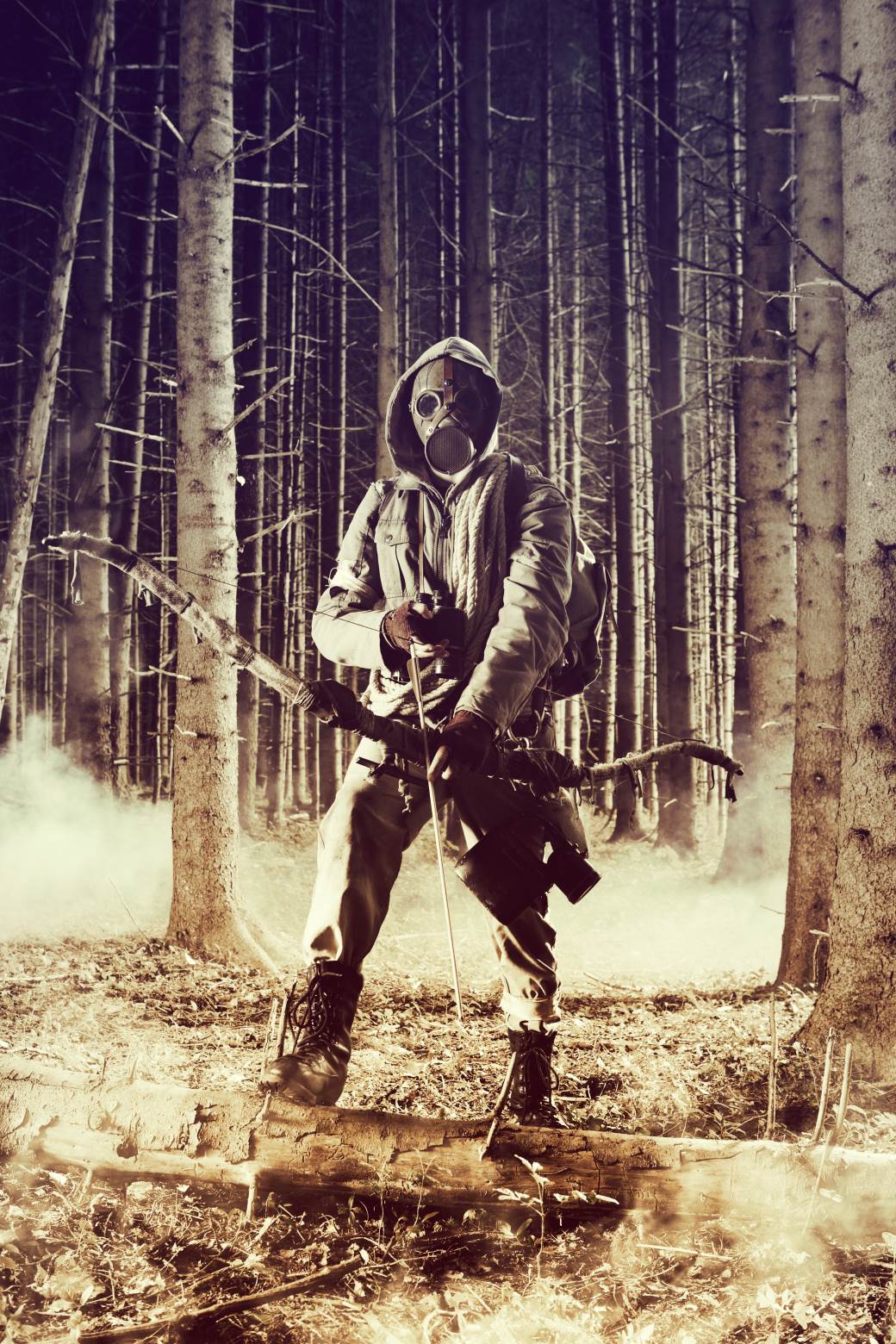 SHTF Bowman     I was curious recently as to what a 'Prepper' was. I'd no idea what SHTF meant. Now I do! A simple web search introduced me to a worldwide community of people who are have a strong sense of impending doom. Based upon recent man made and natural disasters such as the meltdown of the nuclear plant in Japan, hurricane Katrina in the U.S. and, the Indian Ocean Tsunami in southeast Asia combined with dire predictions from some of the world's leading financial analysts, I'm beginning to believe that the community has a valid point! It seems to me though many preppers consider firearms to be their main means of procuring much needed protein in the event of national emergency. These same people might want to consider turning to the age old art of archery as a supplemental means for hunting game. I'm going to introduce you, briefly, to bows and bow sports.
The Different Type of Bows
You should first be aware that there are many different types of bows available to modern archers; the most common of which consist of the traditional American style Long Bow or Flat Bow, the Recurve Bow and, the Compound Bow. You should also be aware that there are numerous other less common types of bows such as the English Longbow, the Korean Traditional Recurve bow, the Asian Horse Bow, and the traditional Japanese Yumi but these are specialist, and a little out of scope here.
So, what is a longbow and what are its advantages and disadvantages? Well, first of all you
need to be aware that the American style Longbow differs from the English Longbow in that American style Longbow haves flat limbs whereas, the English Longbow has either round or D-shaped limbs. In addition, as the name implies, Longbows are generally much longer than recurve bows because they were originally designed for hunting. They are smoother to draw and shoot than a Recurve Bow of the same draw weight due to their greater mechanical advantage (more leverage). In addition, Longbows are generally more forgiving of minor mistakes in an archer's form than Recurve Bows. They are often the best choice for beginning archers as well as hunters. Plus, they also pinch the archer's fingers less than shorter recurve bows.
Recurve bows on the other hand were originally developed for use by mounted horseman as both hunting tools and weapons of war and modern Recurve Bows are generally much shorter than Longbows. However, by design, a Recurve bow imparts more energy to the arrow when fired due to the recurved design of the limbs. They curve away from the archer at the tips. This enables them to store more energy. But, at the same time, Recurve Bows are also less forgiving to shoot than Longbows and they require a higher degree of precision from the archer. Also, due to their shorter length.
Compound bows feature a radical departure from both Longbow and Recurve Bow technology in that they employ either cast or machined aluminum risers rather than wooden risers combined with limbs made entirely from fiberglass or a combination of fiberglass and carbon. They incorporate an eccentric "cam" on the end of each limb connected by a Dacron "cable" (they were originally made of metal cable) which causes them to act like pulleys. Due to their pulley-like action, a compound bow of a given draw weight is easier to draw and to hold at full draw than either a Longbow or a Recurve Bow of the same draw weight. Because the eccentric cams cause the draw weight to peak well before full draw is reached, they also have a certain degree of "let off" which commonly results in a 65 to 80 percent reduction in draw weight at full draw which, in turn, makes it far easier for the archer to hold the bow at full draw for extended periods of time. That's ideal when hunting. But, they are also significantly heavier than either Longbows or Recurve Bows and, they are also produce far more recoil and noise.
Survival bows are a modern invention. The limbs are normally flat (like a flatbow or american longbow) and they don't normally re-curve. A survival bow is designed to disassemble into a small package that fits inside a day-pack or bug-out bag. Designed to be quick to assemble, light, sturdy and the ideal choice for a prepper or survivalist. There are a few different models on the market today, if you think one of these bows would be ideal for your cache, then take a look at this article on the best survival bows which has a good set of data, mini reviews, comparisons and a buyer's guide.

The Different Types of Archery
The three most common types of archery and, the ones most useful to a survival prepper, are Target Archery, Field Archery and, 3D Archery. Most archers start out practicing Target Archery because it's very well suited for teaching new archers the basics of proper form and aiming technique. Target Archery is the most basic type of archery and it involves shooting at a flat, stationary, target at a known distance and a consistent elevation on an indoor or outdoor open range. The main advantage to this type of archery is the known distance to the target as well as the consistent elevation and ample ambient light. This enables you to learn where to hold the tip of your arrow when shooting instinctively and to concentrate on maintaining the position of your sight pin when shooting with sights.
Like Target Archery, Field Archery involves shooting at flat, stationary, targets but, is commonly practiced in the woods rather than open ranges where the targets are placed at unknown distances at varying elevations with intervening foliage and differing ambient light conditions. Although Field Archery is more difficult than Target Archery, it is also far better for simulating actual hunting conditions.
Last but not least is the sport of 3D archery. In this type of archery, the archer also shoots at targets placed at unknown distances and varying elevations along trails in the woods but, instead of shooting at flat targets, 3D archers instead shoot at life-sized, three dimensional, closed cell foam targets. These are molded and painted to appear very similar to the game animal they are meant to mimic. This type of archery is an even better choice for developing the skills needed by a bowhunter because 3D targets lack any sort of distinct aiming point and, they force the archer to know the animal's anatomy and to choose a specific aiming point in order to hit the targets "vitals".  3D archery is the final evolution for a bow hunter because it most closely mimics actual hunting conditions.
What Do I Need To Get Started?
Starting out is best accomplished with a good beginner recurve bow. You can shoot a recurve "bare bow" which means that the bow has neither an arrow rest nor sights and the arrow is shot "off of the shelf".  Recurve Bows are often shot both with and without arrow rests and/or adjustable archery sights whereas, compound bows absolutely must be outfitted with an appropriate arrow rest. A good recurve is a bow you can use for all archery disciplines and a great choice to learn the sport and acquaint yourself with the basics.
In addition, you'd need a set of arrows which are available in one of three different types of materials: Wood, Aluminum, or Carbon. Each type has both advantages and disadvantages. Carbons are great for everything but the most expensive. You can get by with any sort of arrow, but good ones are an investment as you use them again and again. More carbon expensive arrows will be the most durable, last longer and fly further and faster. Aluminium may bend. Wood will break. Regardless of which type of arrows you choose, they will need to be the proper length for your draw. Too short and you risk shooting through your hand.
You will most likely want to use your fingers to draw and release the bow's string with a recurve, so you will also need either an archer's tab or an archer's glove to protect and pad your fingers. A common cause of much pain for beginner archers is string slap, where the bowstring contacts your forearm on the way past. This is painful, another useful addition to a starter kit would be an arm guard.
You need to know what type of bow you prefer, what draw weight is appropriate for your intended purpose (hint lighter is better for a beginner). Your shooting handedness as some bows come in left or right handed variants. Your draw length to get the right arrows and the type of arrows and accessories you'd want. Some bows come as part of a handy beginner kit. This may seem a little daunting, but we've useful guides to finding out all the above information on our site and comparison tables of the best recurve bows and buyers guides.
Learning to shoot is simply a matter of learning proper shooting form and then training your body to perform the same actions over and over again consistently while also learning to properly gauge the distance to your target. This all comes with repeated practice.
I hope that you have enjoyed my introduction to bows and the different types of archery and you consider getting yourself a recurve to learn or maybe just a survival bow to add to your cache!
Check out David's other articles at targetcrazy.com